We are very excited about our new partnership with the Ogunquit Museum of Art, as mentioned in our previous blog post. We have designed and built new benches for the Museum, which are available for purchase as a naming opportunity in the Museum, and to order for your own home.
The benches have been named and priced:
The one/two seat bench is called the Narrow Cove Bench, named for the Museum's own cove. It is priced at $2,250.
The two/three seat bench is called the Perkins Cove Bench, named for the home of the early Ogunquit art colony. Is it priced at $3,500.
This week we delivered ten new benches to the museum, several of which had been previously sold and now sport lovely steel engraved plaques announcing the gifts of members or visitors to the Museum. The benches will provide comfortable seating for viewing the Museum's vast collections for many, many years.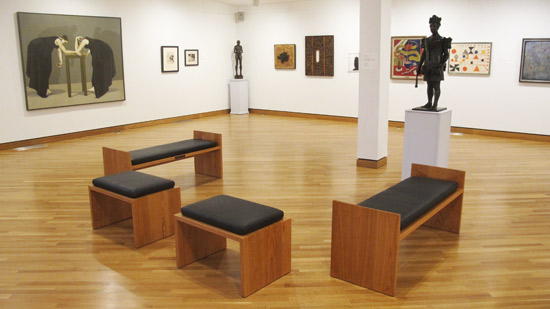 Four new Cove Benches in a gallery at the Ogunquit Museum of American Art.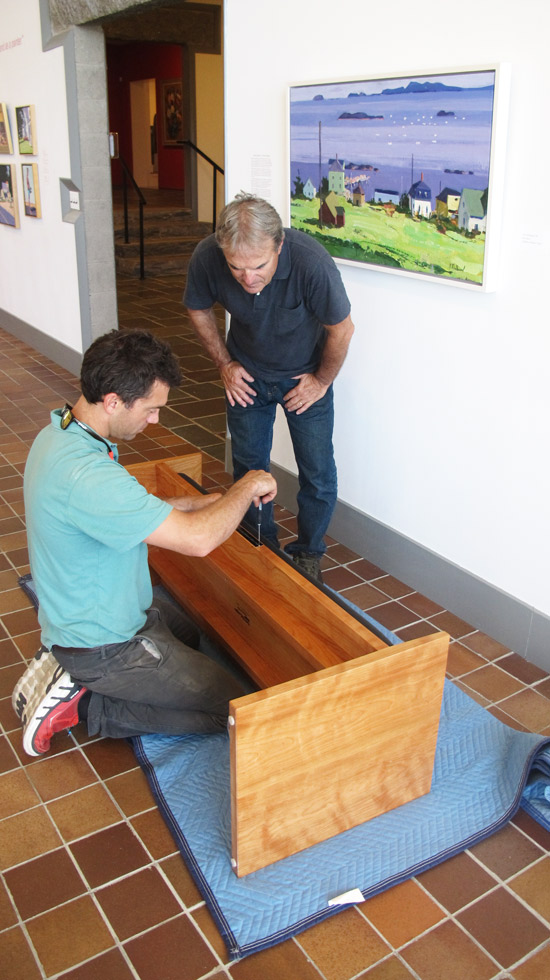 Saer Huston attaches a dedication plaque to a new Perkins Cove Bench at the Museum.

Museum Director, Ron Crusan, with Saer Huston, after new benches are delivered and placed.
Consider purchasing a bench for the Museum in honor of or in memory of a loved one, or for your home or office. Your donation of a gallery bench is 100% tax-deductible. A portion of your purchase of a bench for your home or office is also tax-deductible.
For more information on purchasing one of these lovely Cove benches, please contact Museum Director, Ron Crusan, at 207-646-4909.